Ocean Freight Shipping Cost for Coconut Charcoal Briquette (Updated November 2022)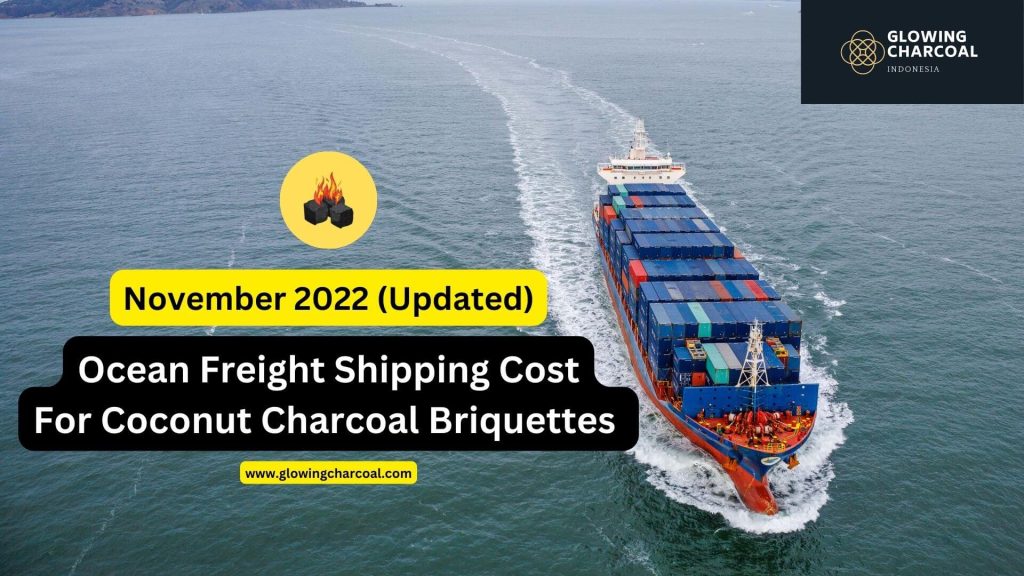 Ocean Freight cost for coconut charcoal briquettes can be very expensive nowadays. One of the main reason is that because coconut charcoal briquettes are subjected as a "DG" or "Dangerous Goods" (While it is not a dangerous goods). A general cargo ocean freight cost will be very much cheaper than the DG Cargo freight cost. Dangerous Goods cargo can cost you two until three times more expensive than the normal General Goods cargo. 
We will be updating the Ocean Freight cost for all the main destinations for coconut charcoal briquette for Shisha and BBQ.
Please find the rate below:
Port of Discharge

20'ft (18 Tons)

40'ft (25 Tons)

Khalifa Bin Salman (Bahrain)

Felixstowe (United Kingdom)
Looking for the best private label coconut charcoal briquette supplier and manufacturer?
We are here to help you to start producing the best premium quality for your brand!