5 Tips for Choosing the Best Shisha Charcoal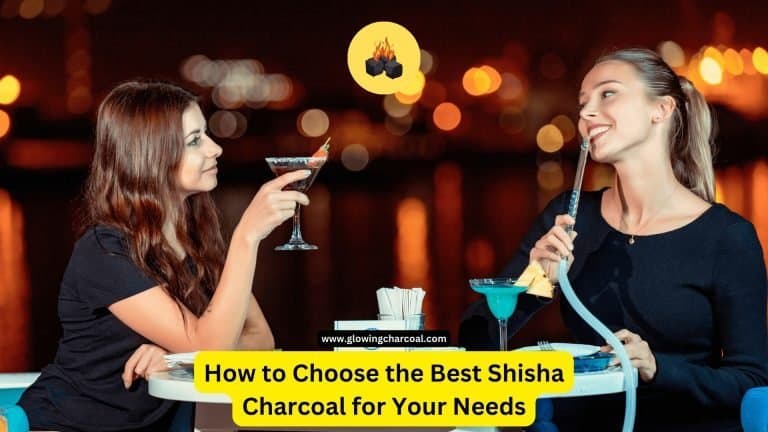 How to choose the best shisha charcoal? As a shisha enthusiast, you know that the type of charcoal you use can greatly affect the overall quality of your smoke. From heat intensity to flavor and burn time, there are many factors to consider when selecting the best shisha charcoal for your needs. So, how can you make the right choice? Follow these 5 tips for choosing the best shisha charcoal for your sessions.
Consider the type of material. The most common options are coconut, bamboo, and wood. Each type has its own unique properties and benefits, so it's important to understand the differences and choose the one that best meets your needs. Coconut charcoal, made from coconut shells, provides intense and long-lasting heat and enhances the flavor of shisha tobacco. It is also more sustainable and eco-friendly, as it is made from a waste product that would otherwise be discarded. 

Bamboo charcoal, made from bamboo stalks, lights and heats quickly and has a long burn time with minimal smoke and odor. It is also sustainable and eco-friendly, as it is made from a renewable resource. Wood charcoal is the traditional choice for shisha and offers intense heat and a long burn time. However, not all wood charcoal is created equal. Choose a high quality brand that uses only pure wood and no chemicals or additives to ensure the best taste and purity.

Consider the size and shape of the briquettes. Shisha charcoal is available in various sizes and shapes to fit different shisha bowls and setups. Choose briquettes that are the right size and shape for your equipment to ensure optimal performance.

Consider the burn time. Depending on the size of your shisha bowl and the length of your smoking sessions, choose charcoal with a burn time that meets your needs. Coconut and bamboo charcoal generally have longer burn times compared to wood charcoal.

Consider the cost. Prices for shisha charcoal can vary widely depending on the type and brand. Find a product that fits your budget, but keep in mind that cheaper isn't always better. Lower quality charcoal can negatively impact the taste and purity of your smoke and may not provide the desired heat and burn time. It's worth investing in a higher quality product for the best overall experience.

Consider coconut charcoal. Coconut charcoal is a top choice for many shisha enthusiasts due to its intense and long-lasting heat, flavor enhancement, and sustainability. Give it a try and see the difference it can make in your shisha experience.
By following these tips, you can find the best shisha charcoal for your needs and elevate your shisha experience.
Looking for a reliable Shisha charcoal manufacturer for your private brand?
Contact us to discuss further! 
WhatsApp: +62-812-400-6660
email: info@glowingcharcoal.com